DEPUTIES COMPLETE SEX OFFENDER COMPLIANCE CHECKS
04/17/2014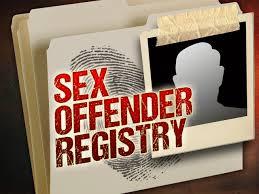 FOR IMMEDIATE RELEASE
MEDIA CONTACT
Major Lafayette Woods, Jr.
Operation Commander/Public Information Officer
870.541.5351-OFFICE/870.329.5652-CELL
Email: lafayette.woods@jeffcoso.org
DEPUTIES FROM THE JEFFERSON COUNTY SHERIFF'S OFFICE COMPLETE SEX OFFENDER COMPLIANCE CHECKS: Jefferson County, Arkansas – On Thursday, April 17, 2014, the Jefferson County Sheriff's Office and Tri-County Drug Task Force conducted a sex offender compliance check operation today resulting in over 72 compliance checks. The operation is dubbed "S.O.R.E."-Sex Offender Residency Enforcement and is aimed at targeting registered sex offenders in Jefferson County in order to validate and verify information provided by sex offenders during registration.
Based on information obtained from the risk assessment process, offenders are assigned the following levels: level 1: Low Risk; Level 2: Moderate Risk; Level 3: High Risk; Level 4: Sexually Violent Predator
Deputies confirmed that 39 registered sex offenders were in compliance and living at the residence listed on their initial registration, while 13 were not. As the investigation into the suspected residency violation of at least 13 registered sex offenders continues, deputies fully expect the formal filing of charges for violation of the Sex Offender Registration Act in the coming weeks.
Under the Sex Offender Registration Act of 1997 detailed in Arkansas Code Annotated A.C.A. §12-12-901 – 12-12-920, sex offenders are required to register in Arkansas. A person who fails to register, who fails to report changes of address or fails to comply with assessment as required, shall be guilty of a Class C Felony. The fine penalty for an individual cannot exceed ten thousand dollars ($10,000) if the conviction is of a Class C or Class D felony. For a Class C felony, the sentence shall be not less than three (3) years nor more than ten (10) years.
"Law enforcement agencies joining together and completing annual compliance checks will make our community safer by knowing locations of the offenders and ensure they are following the laws."