JEFFERSON COUNTY SHERIFF'S OFFICE INVESTIGATING SHOOTING THAT LEFT TWO MEN INJURED
04/23/2014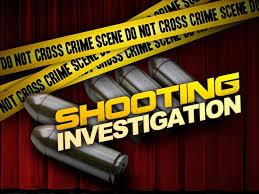 FOR IMMEDIATE RELEASE
MEDIA CONTACT
Major Lafayette Woods, Jr.
Operation Commander/Public Information Officer
870.541.5351-OFFICE/870.329.5652-CELL
Email: lafayette.woods@jeffcoso.org
JEFFERSON COUNTY SHERIFF'S OFFICE INVESTIGATING SHOOTING THAT LEFT TWO MEN INJURED: Jefferson County, Arkansas – April 23, 2014 –Criminal Investigators from the Jefferson County Sheriff's Office are investigating the shooting of two (2) men at a residence located at 10262 Princeton Pike Road in Jefferson County, Arkansas. The victims have been identified as Albert Ellis (21) and Ryan Bell (22).
Investigators arrested Cordero Avery (26) on 2 counts of Arkansas Criminal Code Annotated A.C.A. § 5-13-310. Terroristic Act and 2 counts of A.C.A. § 5-13-201. 1st Degree Battery. A preliminary investigation conducted by investigators revealed that Avery shot at a vehicle occupied by Kayla Wilson and Meagan Atwood, while departing from Avery's residence after attempting to purchase drugs.
A short time later, a vehicle occupied by Ellis and Bell arrived at Avery's residence in tandem with a separate vehicle occupied by Wilson and Atwood, female acquaintances of both Ellis and Bell.
All parties exit their vehicles and approached the front door of Avery's residence, where they were met by Avery and exchanged gunfire. Ellis and Bell sustained gunshot wounds and were immediately transported by vehicle to JRMC, where they received medical treatment for their injuries.
Avery is currently being held at the W.C. "Dub" Brassell Adult Detention Center (DBDC) without bond on probable cause for the aforementioned charges.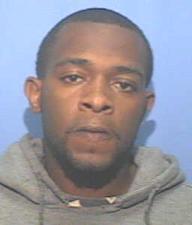 Cordero M. Avery (26)
DOB: 3-01-1988