SHERIFF ISSUES FINAL WARNING TO DEADBEATS DELINQUENT IN CHILD SUPPORT
05/07/2014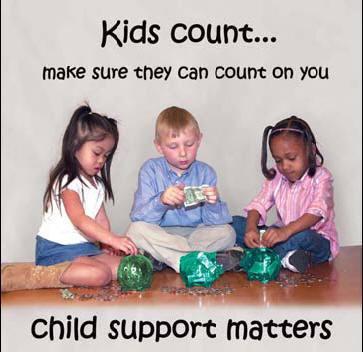 FOR IMMEDIATE RELEASE
MEDIA CONTACT
Major Lafayette Woods, Jr.
Operation Commander/Public Information Officer
870.541.5351-OFFICE/870.329.5652-CELL
Email: lafayette.woods@jeffcoso.org
SHERIFF ISSUES FINAL WARNING TO DEADBEATS DELINQUENT IN CHILD SUPPORT: Jefferson County, Arkansas – May 7, 2014 – Jefferson County Sheriff's Office is issuing a final warning to deadbeats who have defaulted on their child support payment obligations. One of the many special operations conducted by the Jefferson County Sheriff's Office is "Operation Mother's Day", an operation initiated by Sheriff Gerald Robinson in 2007 to target "deadbeat parents" subject to arrest for contempt of court due to failure to pay child support.
"Complaints from single mothers regarding little to none financial support of their children from deadbeat dads has minimized since the launch of this operation. However, non-support from deadbeat dads continues to be a problem for many single mothers struggling to make ends meet. Although deputies enforce the orders of the court by serving active warrants for child support and others alike, a more concentrated effort is done through "Operation Mother's Day" to hold defendants accountable for child support payments. Parents have a moral and legal obligation to make regular child support payments. By collecting child support, we are ensuring children in Jefferson County have the resources they need to grow healthy and strong," Sheriff Gerald Robinson said.
Violators who are arrested face potential jail time and cash bonds posted by those arrested are paid to the custodial parents and children who are owed back child support. To avoid arrest and jail, those who have fallen behind or defaulted on their child support payments, but do not have warrants for their arrest should contact the Office of Child Support Enforcement at (870) 534-5271 to arrange payments. Parents with child support warrants and remain non-compliant through Sunday, May 11, 2014 can surrender themselves to the W.C. "Dub" Brassell Adult Detention Center or risk being arrested at a later date.