SHERIFF'S CALL ON LEGISLATORS TO ADDRESS UNPRECEDENTED STATE INMATE JAIL CRISIS IN SPECIAL SESSION
06/04/2014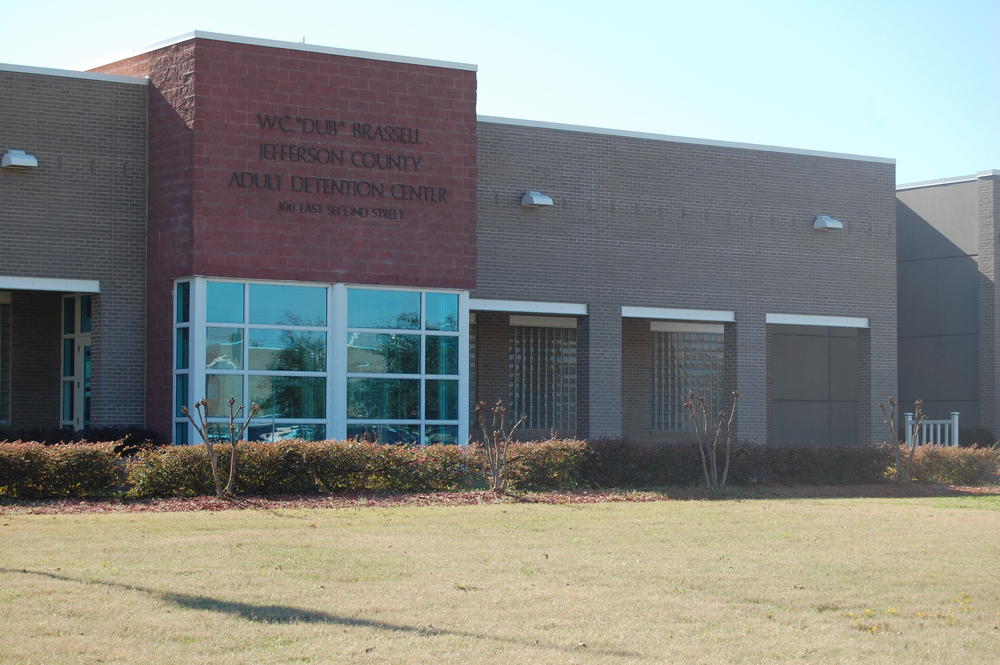 FOR IMMEDIATE RELEASE
MEDIA CONTACT
Major Lafayette Woods, Jr.
Operation Commander/Public Information Officer
870.541.5351-OFFICE/870.329.5652-CELL
Email: lafayette.woods@jeffcoso.org
SHERIFF'S CALL ON LEGISLATORS TO ADDRESS UNPRECEDENTED STATE INMATE JAIL CRISIS IN SPECIAL SESSION: Little Rock, Arkansas - June 4, 2014-Arkansas sheriffs are in full pursuit of a solution to a critical situation. This chase is leading them to the Arkansas General Assembly looking for answers in the midst of a crisis in Arkansas. They say it is imperative for the state inmate crisis to be added to the call for any ensuing special session this summer. "This is a dire situation in our county jails and in our communities across the state," said Ronnie Baldwin. Arkansas Sheriffs Association executive director. "The sheriffs of Arkansas have decided to engage legislators and set the tone for this issue being added to the call for a possible special session this summer. Frustrations continue to rise for sheriffs as they consider the public safety in their communities."
Ultimately, Gov. Mike Beebe can green light this issue on the call of a special session. County jails are dangerously bloated with more than 2,714 state inmates collectively. Baldwin said Arkansas sheriffs would encourage their legislators to push for this crisis to be included in any special session forthcoming. "The state must address this critical situation that is already at its boiling point," Baldwin said. "We have already seen a severe negative impact in our communities for the safety of our citizens by housing state inmates. It is increasingly more difficult for the sheriffs to perform the duties they were elected to perform."
Sheriffs plan to request one-time funding for the Department of Corrections to contract with third parties for the housing of state inmates throughout the next fiscal year. They also resolved to place a cap on how many state inmates county jails could be called upon to handle collectively at 1,600 inmates statewide. The overcrowding in county jails that stem from an exorbitant number of state inmates has imposed a dangerous situation in counties and communities across the state. Many county jails are not able to detain the offenders that should be in county facilities. Recently, one county had to release 26 felony arrest inmates due to lack of space in its jail. In contrast one state inmate has been in another county jail for more than 400 days. These dynamics have adverse impacts on these communities due to the inability of the sheriffs to utilize their jails as they were intended. Public safety, deputy and jail staff safety and community stability are at the forefront of concerns for the lawmen whom are responsible for these inmates and the facilities and staffs that manage them.
The number of state inmates housed in county jails ranges daily, but currently there are 2,714 state inmates in county jails waiting for space in state facilities. These numbers also do not include those awaiting parole revocation hearings. Collectively, the state uses the county jails as its largest state penal facility. For example, the Cummins Unit in Lincoln County has a unit capacity of 1.850. Public safety is at the forefront of this crisis; however, there are other detriments. Financially, counties are only reimbursed $28 per day per state inmate. Legislative Audit's inmate cost report states the actual per day per inmate expense for counties is more than $45. "The low prisoner reimbursement rate costs counties an excessive amount and actually pulls funds from other needed resources within the counties," said Chris Villines, Association of Arkansas Counties executive director. This difference in a woefully low reimbursement rate compared to actual cost during a crisis like this manifests into an estimated $18 million per year cost to counties." Sheriffs also can't serve arrest warrants, collect fines and restitution or enforce civil orders and misdemeanor violations because there is no space in their jails to house such offenders. Sheriffs' budgets are also burdened by increases in food and medical cost, inmate clothing and mattresses, wear and tear on facilities and other equipment. They also have to mitigate a much more dangerous jail situation for their staffs and inmates. "The public safety for our citizens of our communities is first and foremost and must be addressed," Baldwin said. "It is far past due for the state to take responsibility for all of its inmates."