SHERIFF'S OFFICE URGES SAFETY AS 4TH OF JULY WEEKEND APPROACHES
07/01/2014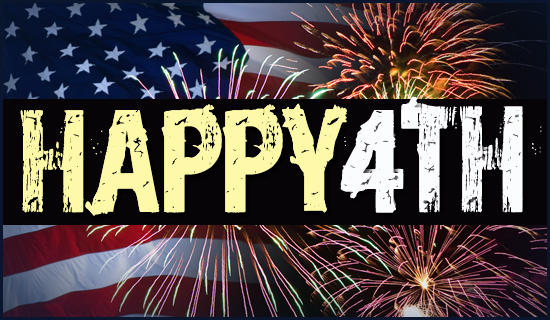 FOR IMMEDIATE RELEASE
MEDIA CONTACT
Major Lafayette Woods, Jr.
Operation Commander/Public Information Officer
870.541.5351-OFFICE/870.329.5652-CELL
Email: lafayette.woods@jeffcoso.org
SHERIFF'S OFFICE URGES SAFETY AS 4TH OF JULY WEEKEND APPROACHES: Jefferson County, Arkansas - July 1, 2014-With Independence Day just around the corner, it is only natural that Jefferson County Sheriff's Office Deputies are concerned for the safety of citizens as they celebrate the 4th of July weekend.
"Deputy's main focus and safety concerns this 4th of July are boaters and/or motorists drinking and driving as well as the misuse of fireworks. Deputies and patrol boats will also be deployed in Lake Langhofer (Slack Water) and along other parts of the Arkansas River within Jefferson County to monitor boating traffic. Top priority for our deputies will be to keep drunk drivers off the roads and waterways. "Deputies enforce traffic and criminal law every day in Jefferson County, but this weekend, we will be beefing up patrol to ensure all citizens make it to their celebrations and back home safely".
Last year, Jefferson County Deputies arrested ten (10) motorists for Driving While Intoxicated and Public Intoxication in Jefferson County during the 4th of July holiday weekend. "This year, we want none!"
"We want citizens to enjoy this weekend but remember responsibility starts with you. If you drink, please do not get behind the wheel. Hand your keys over to a designated driver or call a friend or family member to pick you up. Don't let one wrong decision be your last".
Here are a few boating safety reminders:
Boaters should ensure they designate a sober boat operator prior to their day of boating.

Due to higher water, boaters should manage their wake responsibly. Channels, shorelines, and docks are among the areas for minimum wakes. Learn the rules for the lake where you will be boating.

Life jackets are required by law to be worn by children age 12 and under at all times while on any vessel.

Life jackets are required by law to be readily available for all persons on board.

It is recommended that boaters of all ages wear a life jacket while boating.

A fire extinguisher and a throwable device are also required on board every boat.

Be aware of boat propellers. People who are re-entering the boat have been injured by propellers.
As an added layer of security, we will also be deploying our newly purchased "Skywatch" mobile observation tower, which provides more than a twenty-five foot high observation platform, which deputies will use to gain a bird's eye view of citizens crowding Regional Park to observe the fireworks display. The tower is equipped with a day/night vision infrared camera that is capable of recording live video footage to increase overall area security.
If you are planning to spend the holiday at home with your family and plan on using fireworks, there are a few things to keep in mind to ensure you have a safe experience.
While it is legal to buy and use fireworks in the unincorporated areas of Jefferson County, there are some areas where the use of fireworks outside any city limits is prohibited. This includes within six hundred feet (600') of any church, hospital, asylum, public school, or within two hundred feet (200') of where fireworks are stored, sold, or offered for sale. No person shall ignite or discharge any permissible articles of fireworks within, or throw the fireworks from, a motor vehicle while therein, nor shall any person place or throw any ignited article of fireworks into or at a motor vehicle or at or near any person or group of people. In shall also be unlawful to offer for retail sale or to sell any fireworks to children under twelve (12) years of age or to any person known to be intoxicated or irresponsible.
Here are a few other tips to keep in mind when using fireworks:
Always have an adult closely supervise fireworks activities if older children are allowed to handle devices.

Avoid buying fireworks that are packaged in brown paper because this is often a sign that the fireworks were made for professional displays and that they could pose a danger to consumers.

Never place any part of your body directly over a fireworks device when lighting the fuse. Back up to a safe distance immediately after lighting fireworks.

Keep a bucket of water or a garden hose handy in case of fire or other mishap.

Never try to relight or handle malfunctioning fireworks. Soak them with water and throw them away.

Never point or throw fireworks at another person.

Light fireworks one at a time, then move back quickly.

Never carry fireworks in a pocket or shoot them off in metal or glass containers.
After fireworks complete their burning, douse the spent device with plenty of water from a bucket or hose before discarding it to prevent a trash fire.