JEFFERSON COUNTY SHERIFF'S OFFICE RELEASES NAME OF CRIMINAL INVESTIGATOR INVOLVED IN SHOOTING
07/09/2014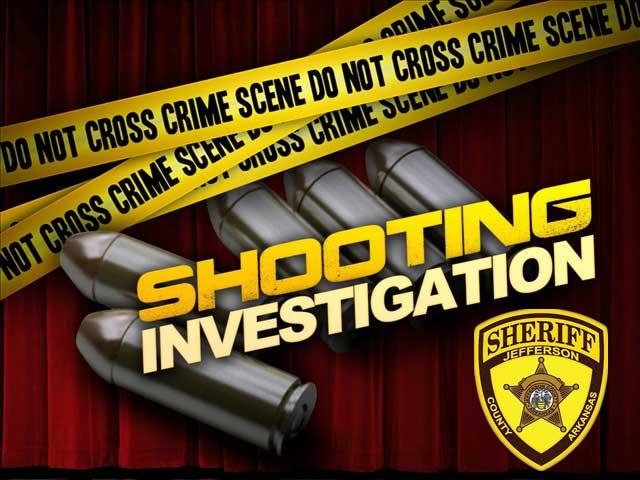 FOR IMMEDIATE RELEASE
MEDIA CONTACT
Major Lafayette Woods, Jr.
Operation Commander/Public Information Officer
870.541.5351-OFFICE/870.329.5652-CELL
Email: lafayette.woods@jeffcoso.org
JEFFERSON COUNTY SHERIFF'S OFFICE RELEASES NAME OF CRIMINAL INVESTIGATOR INVOLVED IN SHOOTING: Jefferson County, Arkansas – July 9, 2014-On Saturday, July 5, 2014, Investigator (Randy Jackson), a 8-year veteran of the Jefferson County Sheriff's Office was placed on paid Administrative Leave following a deputy-involved shooting that occurred at Swann's Bar & Grill located at 3003 W. Pullen Street in Pine Bluff, AR.
Recap: On Saturday, July 5, 2014, Jefferson County Sheriff's Office authorities learned of the Pine Bluff Police Department's response to a shooting that occurred on the above-mentioned date just before 3:30 a.m.
Dedric Jones (36), a suspected patron at Swann's Bar & Grill suffered a single gunshot to the chest after being shot outside the establishment. Jones was transported by ambulance to Jefferson Regional Medical Center (JRMC), where he underwent emergency surgery and was transferred thereafter to JRMC's Intensive Care Unit. Jones' last known medical status was said to be stable.
"While this incident, as depicted by some because of speculation and/or their lack of knowledge of the incident certainly raises questions about the response of our investigator, it would be premature to draw any conclusions prior to the completion of an internal investigation. There are a number of witness statements, along with other evidence that will be evaluated as this internal investigation progresses. Until the completion of this investigation, it would be counter-productive to publicly discuss any further aspects of this case or draw any conclusions until this incident has been fully vetted. Likewise, a separate criminal investigation has been conducted and the case file has since been forwarded to the Jefferson County Prosecutor, who after review of the file will determine if the evidence presented warrants the formal filing of any criminal charges against Investigator Jackson. Per protocol, Investigator Jackson will remain on paid Administrative Leave pending the completion of a full administrative review by our agency's Internal Affairs Division into his actions at Swann's Bar & Grill on Saturday, July 5, 2014".
–Major Lafayette Woods