SUSPECT IN DEADLY SHOOTING IN JEFFERSON COUNTY, ARKANSAS SURRENDERS
08/14/2014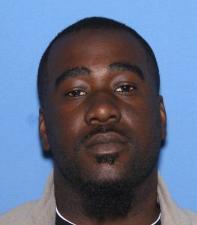 Keith Shelton (30)

FOR IMMEDIATE RELEASE
MEDIA CONTACT
Major Lafayette Woods, Jr.
Operation Commander/Public Information Officer
870.541.5351-OFFICE/870.329.5652-CELL
Email: lafayette.woods@jeffcoso.org
SUSPECT IN DEADLY SHOOTING IN JEFFERSON COUNTY, ARKANSAS SURRENDERS: Jefferson County, Arkansas - August 14, 2014-Keith Darnell Shelton (30) of Altheimer, AR., surrendered to deputies twelve hours after Jefferson County Sheriff's Office Criminal Investigators named him as the prime suspect in an overnight shooting in Altheimer, AR that left Thrisdon Deshawn Eason (26) of Altheimer, AR dead and another man identified as Alfred Burton, Jr. (26) also of Altheimer, AR injured.
Just before 8:22 p.m. on Wednesday, August 13, 2014, the sound of gunshots echoed through neighboring Altheimer, AR in Jefferson County. The shooting happened near 3rd Street and Main Street in Altheimer, AR.
Eason was pronounced dead on the scene by the Jefferson County Coroner's Office. Meanwhile, Burton, the surviving victim was taken by ambulance to the Jefferson Regional Medical Center, where he received medical treatment from a single gunshot wound.
"At least one witness on the scene spoke with Jefferson County Sheriff's Office Investigators and stated that there was an argument between the victims and the suspect that led to the shooting. However, specifics as to what prompted the deadly argument remain unclear. Investigators have not recovered a weapon; however, they did recover shell casings from the scene" said Major Lafayette Woods, Jr. with the Jefferson County Sheriff's Office.
Shelton faces felony criminal charges of 1st Degree Murder for the shooting death of Eason and Attempted Murder for shooting Burton, both charges carry prison sentencing penalties of not less than ten (10) years and not more than forty (40) years, or life in the Arkansas Department of Corrections.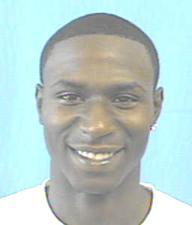 Thrisdon Deshawn Eason (26)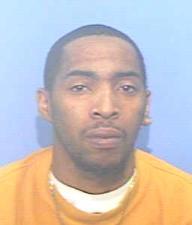 Alfred Burton, Jr. (26)