JEFFERSON COUNTY WOMAN KILLED IN SINGLE VEHICLE COLLISION
09/08/2014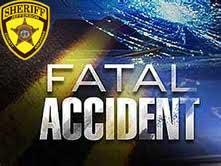 FOR IMMEDIATE RELEASE
MEDIA CONTACT
Major Lafayette Woods, Jr.
Operation Commander/Public Information Officer
870.541.5351-OFFICE/870.329.5652-CELL
Email: lafayette.woods@jeffcoso.org
JEFFERSON COUNTY WOMAN KILLED IN SINGLE VEHICLE COLLISION: Jefferson County, Arkansas – September 8, 2014-The Jefferson County Sheriff's Office is investigating a fatal single vehicle collision in Jefferson County, Arkansas.
On Monday, September 8, 2014 at approximately 4:44 a.m., Jefferson County Sheriff's Office Deputies were dispatched to the 2400 block of Petty Road in reference to a single vehicle collision. Upon arrival, deputies found the wreckage of an obvious vehicle accident. Inside the wreckage, deputies discovered the body of the driver and lone occupant of the vehicle later identified as Heather Kirkpatrick-Withers (28). Withers did not appear to have been wearing a safety belt at the time accident.
The initial accident investigation revealed that Withers had been traveling north on Petty Road when she encountered a curve in which she attempted to negotiate but unexplainably veered off the roadway and struck a tree. The accident investigation is on-going.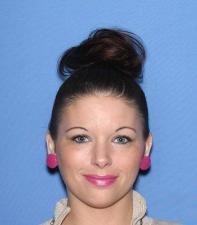 Heather Kirkpatrick-Withers