SHERIFF'S OFFICE STILL SEARCHING FOR MAN BELIEVED TO BE RESPONSIBLE FOR DEATH OF FORMER JAIL DETAINEE
10/14/2014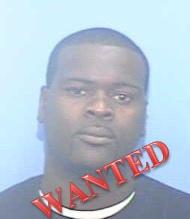 FOR IMMEDIATE RELEASE
MEDIA CONTACT
Major Lafayette Woods, Jr.
Operation Commander/Public Information Officer
870.541.5351-OFFICE/870.329.5652-CELL
Email: lafayette.woods@jeffcoso.org
SHERIFF'S OFFICE STILL SEARCHING FOR MAN BELIEVED TO BE RESPONSIBLE FOR DEATH OF FORMER JAIL DETAINEE: Jefferson County, Arkansas – October 14, 2014-Criminal Investigator reports and video evidence shows a 42-year-old Jefferson County man was "defenseless" when he was kicked and dropped on his head during an attack at the W.C. "Dub" Brassell-Jefferson County Adult Detention Center (DBDC) in June.
Paul Washington died on Thursday, September 18, 2014 at the Star City Nursing Center in Star City, AR. Washington suffered multiple head injuries in the attack carried out by George Austin, Jr. (29).
Surveillance video inside DBDC captured the attack.
Washington along with several other detainees to include Washington's brother (Malcomb Hadley) were being housed at DBDC in an open pod, when a conflict developed between Hadley and other detainees. Washington attempted to come to his brother's aid, when he was attacked by Washington and two other detainees, who face charges of 3rd Degree Battery. Evidence shows that the attack on both Hadley and Washington was not provoked.
Prior to Washington's death, Austin was charged with 1st Degree Battery. Thereafter, a warrant was issued for the above-mentioned charge. However, investigators and deputies have been unable to locate Austin, who is believed to have fled Jefferson County, AR to avoid apprehension and prosecution.
The medical examiner report showed that the battery of Washington involving Austin was a significant contributing factor in determining the cause and manner of Washington's death, which was reported by the medical examiner to be homicide perpetrated by blunt force trauma of head. Sheriff's Criminal Investigators expect that it will take several more days to review additional evidence from the medical examiner's report and findings. In the wake of Washington's death, investigators fully expect to forward a supplement report and criminal charge sheet to the 11th Judicial West Prosecuting Attorney's Office charging Austin with the death of Washington.
With the very serious likelihood that homicide charges will be pursued by investigators, Austin will be arraigned on the higher charge. The new charge would then supersede that in the battery case.
A bond of $250,000.00 has been set for Austin. Never attempt to apprehend a wanted person or fugitive yourself. Anyone with information on Austin's whereabouts or on the incident that occurred, should contact Investigator Jennifer Carr at the Jefferson County Sheriff's Office Criminal Investigation Division by dialing (870) 541-5496 from 8am to 5pm or 24/7 at (870) 541-5300 (non-emergency) with reference title "George Austin, Jr." Tips can also be forwarded via the internet by visiting www.jeffcoso.org and scrolling down to the section entitled Crime Tip Hotline or Submit Via Email and click on the link, which will enable citizens to submit the tips via email to tips@jeffcoso.org.
CLICK HERE to view the WANTED POSTER for George Austin, Jr.

Paul Washington (42)