SHOOTING VICTIM REFUSES TO PROVIDE INFORMATION TO DEPUTIES
01/10/2015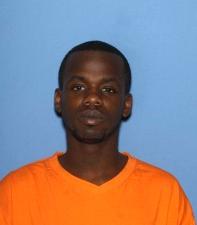 FOR IMMEDIATE RELEASE
MEDIA CONTACT
Major Lafayette Woods, Jr.
Operation Commander/Public Information Officer
870.541.5351-OFFICE/870.329.5652-CELL
Email: lafayette.woods@jeffcoso.org
SHOOTING VICTIM REFUSES TO PROVIDE INFORMATION TO DEPUTIES: Jefferson County, Arkansas - January 10, 2015 – At approximately 5:30 p.m. Friday evening, Jefferson County Sheriff's Officer Deputies responded to a 911/radio call to Highway 54 in Jefferson County to investigate a report of a shooting victim walking along the highway.
Deputies spoke with the victim, Dan Shelton, Jr. (25), who initially refused to even provide deputies with his name. However, deputies were later able to identify Shelton through a physical description and photo provided by the Arkansas Crime Information Center. Shelton refused to provide deputies with any details pertaining to the incident that led to him being shot.
Shelton was transported by ambulance to the Jefferson Regional Medical Center (JRMC), where he was treated for a non-life threatening gunshot wound to his left thigh.