SHERIFF'S INVESTIGATORS CONDUCTING DEATH INVESTIGATION IN JEFFERSON COUNTY
02/19/2015
FOR IMMEDIATE RELEASE
MEDIA CONTACT
Major Lafayette Woods, Jr.
Operation Commander/Public Information Officer
870.541.5351-OFFICE/870.329.5652-CELL
Email: lafayette.woods@jeffcoso.org
SHERIFF'S INVESTIGATORS CONDUCTING DEATH INVESTIGATION: Jefferson County, Arkansas – February 19, 2015-Jefferson County Sheriff's Office Investigators are actively investigating a death after the body of Kevin Neal (43) was found early this morning inside a residence located in the 9100 block of Blocker Drive in Jefferson County, Arkansas.
At approximately 8:30 a.m. First Responders along with Jefferson County Sheriff's Office Deputies responded after a 9-1-1 call from a relative who found the deceased victim inside the residence. Neal's death was confirmed and the scene was secured.
Neal's body has been sent to the Arkansas State Medical Examiners Officer, where the medical examiner will determine the exact cause and manner of death. The Jefferson County Sheriff's Office Criminal Investigation Division Criminal Investigators have assumed the investigation, which continues. More information will be released as it becomes available.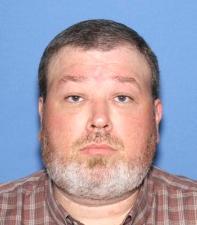 Kevin Neal (43)