SEARCH SUSPENDED FOR MISSING JEFFERSON COUNTY MAN THOUGHT TO HAVE JUMPED FROM BRIDGE INTO RIVER
03/22/2015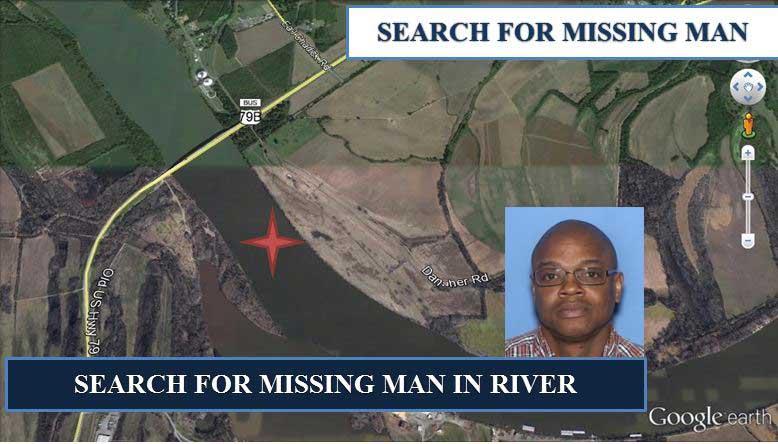 FOR IMMEDIATE RELEASE
MEDIA CONTACT
Major Lafayette Woods, Jr.
Operation Commander/Public Information Officer
870.541.5351-OFFICE/870.329.5652-CELL
Email: lafayette.woods@jeffcoso.org
SEARCH SUSPENDED FOR MISSING JEFFERSON COUNTY MAN THOUGHT TO HAVE JUMPED FROM BRIDGE INTO RIVER: Jefferson County, Arkansas – March 21, 2015 - Due to current conditions of the river, Jefferson County Sheriff's Office Marine/Dive/Rescue Unit has suspended its search of a Jefferson County man identified as Corey Jermaine Simmons (43), who is suspected of jumping from a bridge on US-Hwy 79 North between Old Hwy-79 and Danaher Road in Jefferson County, AR early this morning.
Simmons, who abandoned his truck on the bridge along US-Hwy 79 North is believed to have jumped from the bridge in an apparent attempt to commit suicide.
A passerby reported traveling north on US-Hwy 79 near the Arkansas River Bridge, when he observed Simmons' truck along the bridge. The engine was running; however, the truck was unoccupied.
A check of the trucks registration plate returned to Simmons at a residence located within the 600-block of S. Texas Street in Pine Bluff, AR. An attempt to make contact at the residence was unsuccessful.
Deputies joined the Jefferson County Sheriff's Office Marine/Dive/Rescue Unit in their efforts to locate Simmons, but their efforts were unsuccessful. After several hours of looking, the search was suspended.
"This appears to be a tragedy and we can't imagine how the family feels. If the weather permits, the deployment of the Jefferson County Sheriff's Office airplane is a strong possibility whenever the search of Simmons is resumed. However, we don't know when that will take place. Water conditions can be extremely dangerous for rescuers, particularly the unforgiving frigid water and raging current. Our divers have to exercise the utmost caution and discretion when entering the water."