UPDATE-PIT BULL TERRIER INVOLVED IN DEADLY MAULING KILLED; ONE OTHER SEIZED
03/23/2015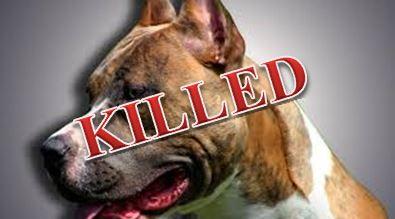 FOR IMMEDIATE RELEASE
MEDIA CONTACT
Major Lafayette Woods, Jr.
Operation Commander/Public Information Officer
870.541.5351-OFFICE/870.329.5652-CELL
Email: lafayette.woods@jeffcoso.org
PIT BULL TERRIER INVOLVED IN DEADLY MAULING KILLED; ONE OTHER SEIZED: Jefferson County, Arkansas – March 23, 2015 - A Pit Bull Terrier involved in a dog attack on Saturday, March 21, 2015 at 300 Thomas Road (CJ's Garage) in Jefferson County, AR that left Detrick O. Johnson (36) dead has been killed by Jefferson County Sheriff's Office Deputies.
Deputies were dispatched to CJ's Garage this morning to follow-up on the sighting of a Pit Bull Terrier that returned to the property after evading capture on Saturday, March 21, 2014.
Upon arrival, deputies encountered the Pit Bull Terrier, who still showed obvious signs of aggression even days after the mauling and deadly attack on Johnson. The responding deputy drew his service weapon and fired one fatal shot. A second Pit Bull Terrier, which was not originally accounted for was taken into custody and seized from the property without incident. Today's incident brings the total Pit Bull Terrier death toll to 5 and 3 captured without incident.
Formal charges have not yet been filed against John Chester Smith (63), owner of the Pit Bull Terrier's and CJ's Garage. Upon completion of the investigation, a case file to include all evidence will be presented to the 11th Judicial West Prosecuting Attorney's Office for review.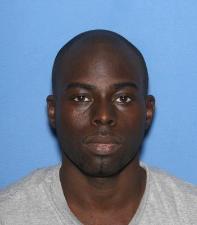 Detrick Omar Johnson (36)